Advancing materials technology
You need to reach your technology and performance targets faster today than yesterday, and even faster tomorrow. To do that, you need more than a materials supplier. You need a technology partner. A company who understands materials science and has the commitment, know-how, and resources to stay with you as the industry moves forward.
You need Air Products.
Air Products is a leading global supplier of high-purity gases and materials, and delivery systems, supplied to the electronics industry. We serve all the major segments of the industry with a unique combination of offerings, experience, and commitment.
What can we help you advance?
Air Products understands your needs. We understand where the industry is going. And we know how to deliver the materials and technology to get you there.
View our newly-released Age of Materials videos, showing how Air Products is Advancing Innovation in the semiconductor industry:
View our offerings from the 2015 International Conference on Planarization/CMP Technology Conference (ICPT 2015)
Paper Presentation:

Attributes of an Advanced Node Cu-Barrier Slurry

James Schlueter (presenter), Maitland Graham, Air Products

Play →

(16:15)

Poster Topics:
Visit our website to find out more about how Air Products can help you!
Please visit the Air Products Electronics website. There you will be able to access complete, detailed listings of our products, equipment, and services, along with supporting MSDS/safety information, datasheets, videos and presentations for our product offerings.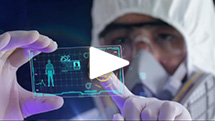 Advancing materials science (1:10)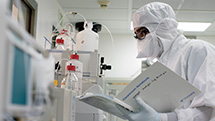 Enabling next-generation devices