Contact Us
Get in touch with our technical experts.
tell me more →
Case Studies
Learn how we helped customers improve their operation.
tell me more →
Ask the Experts
Find answers to common industry questions.
learn more →
Metals Home →
For over 50 years, heat treaters and the metals processing industry around the world have come to rely on Air Products to help improve product quality and consistency, plus optimize gas use. Our application engineers can work with you to fully understand your particular needs and then recommend industrial gas-based technologies and process improvement solutions that can help you operate more efficiently. To better understand how we've helped customers and how we can help you, check out our case studies and Ask the Expert topics.

Industrial gas and atmosphere supply:

Liquid and bulk industrial gases
Nitrogen, hydrogen, argon, helium, oxygen, specialty gases
On-site gas generation and microbulk supply available
Comprehensive range of state-of-the-art equipment
Design, engineering and installation
Process audits
Serving markets that include:
Additive Manufacturing/
3D Printing
Aerospace
Automotive
Commercial and Captive
Energy and Utilities

Heat Treating

Heavy Equipment

Lawn and Garden

Medical

Ship Building
Literature

Gas Density Sensor optimizes furnace efficiency

Download PDF (553 KB)
Continuous Dew Point Monitoring system

Download PDF (24 KB)
Solutions for Metals Processing
Capabilities Brochure


Download PDF (320 KB)
Solutions for Automotive Manufacturers and Suppliers

Download PDF (1.5 MB)
Solutions for Aerospace Manufacturers and Suppliers

Download PDF (133 KB)
Atmosphere Solutions for Metals Processing

Download PDF (2.8 MB)
Industrial Gas Audits

Download PDF (25 KB)
Analytical Capabilities

Download PDF (27 KB)
Atmosphere Humidification System
Service life of a stainless steel mesh belt can be extended


Download PDF (403 KB)
Succeed with a Gas Company that Meets Your Needs

Download PDF (1.5 MB)
Videos


Furnace Atmospheres for Metals Processing Applications
play →
How do I know if I'm wasting gas due to leaks in my gas piping?
play →
Icefly® Machining Technology Video
play →
Thermal Spray Cooling
play →
Quick and Seamless Tank Changeouts
play →
Podcasts


Sintering Applications - Benefits of using a nitrogen-based atmosphere system over generated endothermic atmospheres.
play →
Sintering Applications - How to identify and correct oxidation problems.
play →
Sintering Applications - How to identify and correct sooting problems.
play →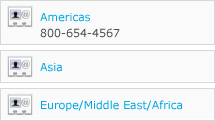 Air Products spreads its wings with Boeing

Supplies nitrogen to world's largest autoclave

tell me more →
Introducing Gas Converter mobile app (Apple® IOS)

Converts weight/volume measures for gases and LNG

tell me more →