Food/Beverage Home →
Do your products sit around waiting to cool or spend countless hours in your freezer before you're able to package them? That's work in progress (WIP).
WIP drains efficiency by wasting labor and space that could be better used making more products! Did you know that process or continuous freezing or cooling can dramatically reduce WIP in your plant and on your line? With process freezing, your products move through the cooling or freezing step without the wait.  Further  continuous or process freezing that uses liquid nitrogen freezes or cools food almost instantly so you can get on to the next process right away, whether it's further processing, packaging, storage or shipment. This saves time and resources in your process, potentially increasing efficiency, yield and profits.
To illustrate process freezing versus traditional storage freezing, let's use an example to which we can all relate—making ice in your freezer at home. Once you put the water in the freezer, it'll take several hours for it to become frozen. Wouldn't it be great if you didn't have to wait all that time … if you could freeze water and make ice instantly? Storage versus process freezing is the same concept. By reducing the amount of time that products are sitting around—wasting time and space as they cool or freeze—your operation will run smoother and more efficiently.
Let Air Products' liquid nitrogen freezing and cooling technology help make your work in progress a completed work.
Video: Why Use Liquid Nitrogen: Time and Temperature
A brief tutorial on the basics of freezing with liquid nitrogen (02:26)
Play
Video: Fresh Clips: Continuous/Process Freezing
(01:08)
Play
← Back to site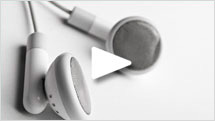 Why Freeze with Nitrogen?
The benefits of using nitrogen in a variety of food freezing applications.
(Audio Only)